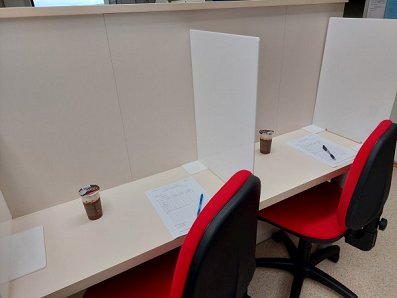 In March 2022, the IML-PRO laboratory received a new Annex to the Accreditation Document (link) from the Slovenian Accreditation, thus confirming that it has successfully expanded the scope of accreditation to implement the SENSORY ANALYSIS OF MILK AND DAIRY PRODUCTS method, IN ACCORDANCE WITH ISO 22935 -2.3 / IDF 99 - 2.3.
The IML-PRO laboratory has thus become the only one in Slovenia and wider in the region that provides its clients with a high quality of sensory analysis of milk and dairy products in accordance with international standards.Accreditation ensures that sensory analysis is performed in appropriate premises and conditions, only by suitably qualified staff with many years of training, who also gives a final expert opinion.The results of our sensory analysis are also supported by regular calibration samples and participation in inter-laboratory comparisons.
You can find out more about sensory analysis HERE. If you are interested in sensory analysis of your products, please send an .