ADDRESS FROM THE VICE-DEAN
At the Department of Wood Science and Technology, over the past 34 years, I have travelled the path from junior researcher, assistant, assistant professor to my current position as full professor and experienced researcher. Thus, I have been able to follow the development of this central and most important educational and research institution in the field of wood science and technology in Slovenia, since then, in my opinion, at an average level, to now being a world-renowned top academic and research institution dealing with wood and lignocellulosic composites.
We have attractive new premises, some of which are yet to be refurbished, excellent research equipment and, above all, a lot of knowledge. The number of our students allows us to carry out the educational process in small groups and to respond to each student individually. I believe that this is why we are successfully fulfilling our basic mission, which is to provide university, higher professional and postgraduate education, as well as scientific research and professional and advisory work in the field of wood science and technology. We always strive to work for the benefit of our country, timber companies and industry, for more frequent use of wood and thus for mitigating global climate change, and to the best of our ability we contribute to the world's treasure trove of knowledge.
We are aware that in a globalized world that is changing daily, we must strive to become even better. I am convinced that as a team with good interpersonal relationships, together with our young students, we can continue on this path.
Prof. Dr. Marko Petrič
Vice dean for the field of Wood Science and Technology
---
PRESENTATION OF THE DEPARTMENT
Wood is one of the most important natural resources and the most promising material for Slovenia, as it is the only renewable resource we have in abundance. The wood processing industry has a long and rich tradition and good prospects for the future.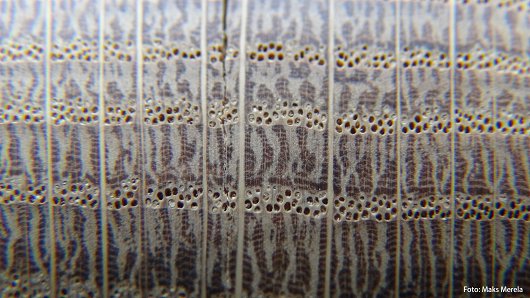 The study of wood science and technology enables the deepening of knowledge about wood and wood composites and modern technologies for wood processing, as well as the enrichment of knowledge about construction and the design and management of wood and wood products.
The distinct interdisciplinary nature of the study opens up very broad employment opportunities for graduates in manufacturing companies and trade, as well as in research and development institutions and entrepreneurship, where they will carry on the rich tradition of woodworking and wood processing.
The study of wood science and technology is carried out at the Department of Wood Science and Technology. It includes the professional study programme in Wood Engineering, the academic study programme in Wood Science and the master study programme in Wood Science and Technology. The scientific fields of wood and biocomposites and the economics of natural resources are included in the interdisciplinary doctoral study Biosciences.